It is important to develop children's skills in fun, enjoyable and inspiring ways and so we encourage the children to have as much outdoor play in the fresh air as possible. All Stars children play outside at least once a day – and we have plenty of wet weather gear to keep them dry!
Saddleworth Stars offers unrivalled outdoor learning and play facilities for your child with our own enormous private meadow in addition to an enclosed garden play area, a planting area where the children grow their own plants and vegetables from scratch and our specially designed courtyard playscape.
Our secure courtyard offers a uniquely stimulating and engaging playscape which is ideal for imaginative and creative play. Our group leaders create lots of fun activities for the children to enjoy in the various different areas- a stage area, giant sand pit, climbing wall,
outside art studio, literacy garden, a mud kitchen and so much more!
Our own large private meadow next to the nursery is perfect for nature walks, sports and adventures. Forest Fun gives your child the opportunities to learn through play in an outdoor environment. Our outdoor areas are wonderful educational settings; allowing children to play, explore, discover and take risks. Highly skilled practitioners support and develop children's confidence, raise self-esteem, social skills, physical skills and much more!
We are proud to be the only nursery in the area fortunate enough to have this much space for your children to enjoy.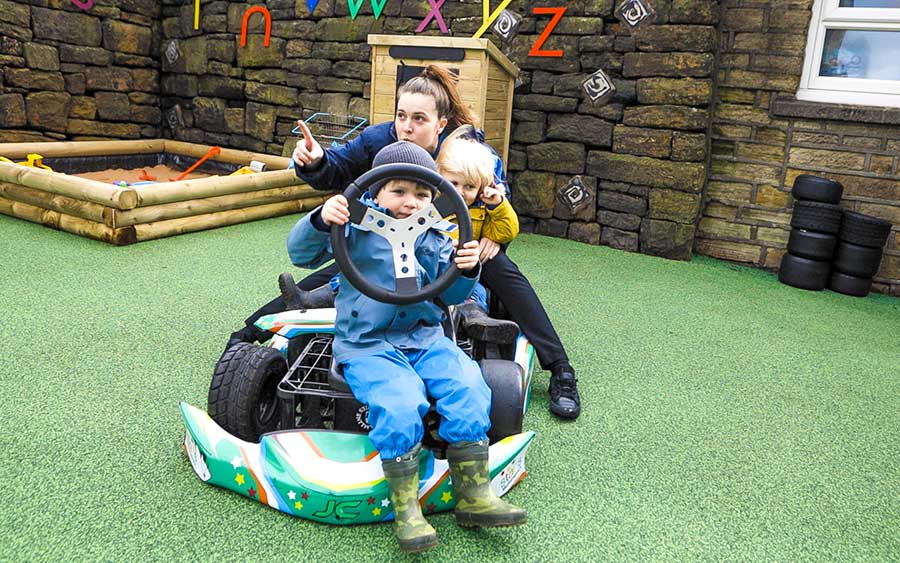 If you would like to make an enquiry or you wish to arrange a visit,
please follow the link below.