Your child deserves the best.
Saddleworth Stars is situated in the lovely rural area of Scouthead, Saddleworth with extensive views of the surrounding countryside which are a source of inspiration throughout the year. The classrooms are bespoke designed for our prestigious family-run Early Years setting to provide the highest quality childcare for children aged 3 months to 5 years in Saddleworth. We ensure that every single day is filled with fun and happiness for all the children in our care.
Following the Early Years Foundation Stage our team of expert nursery practitioners focus on each child as an individual to realise their potential through play-based learning, enabling your child to develop socially, emotionally, physically and intellectually in a fun and loving environment.
Why Choose Saddleworth Stars For Your Child's Day Nursery?
We believe that there are many factors to consider when deciding where we feel our children will receive the best care, attention and start in life. As parents we want the very best for our children and at Saddleworth Stars you can be assured of exactly that.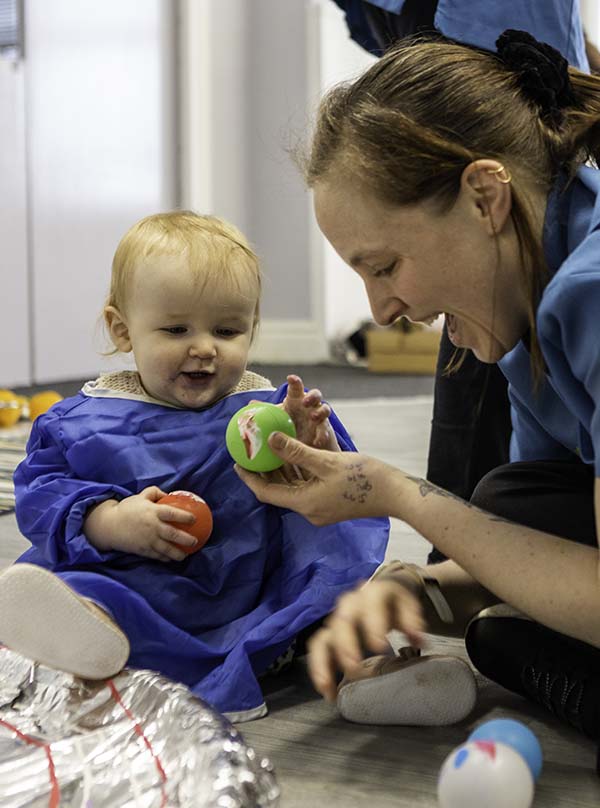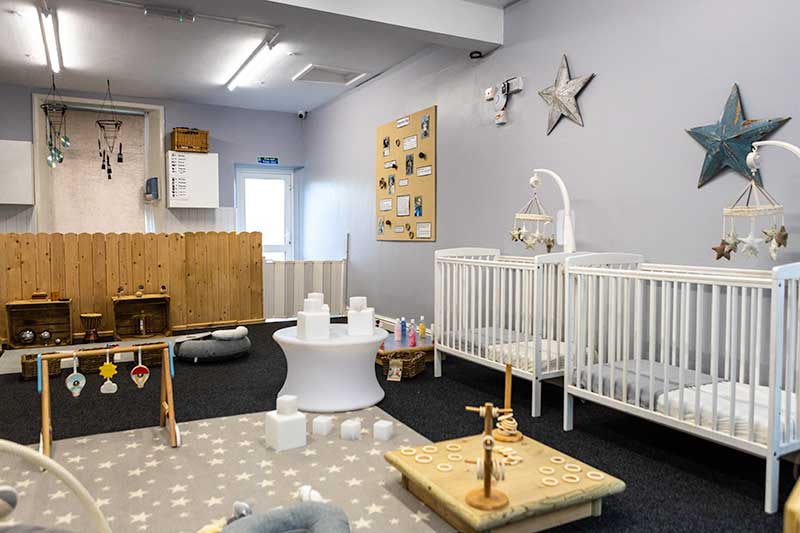 Twinkle Stars
3 mths upwards
Twinkle stars is a stimulating and natural environment for our youngest of children. This room enables all children to explore the world around them using all their senses for endless opportunities and experiences through exploratory play.
Find out more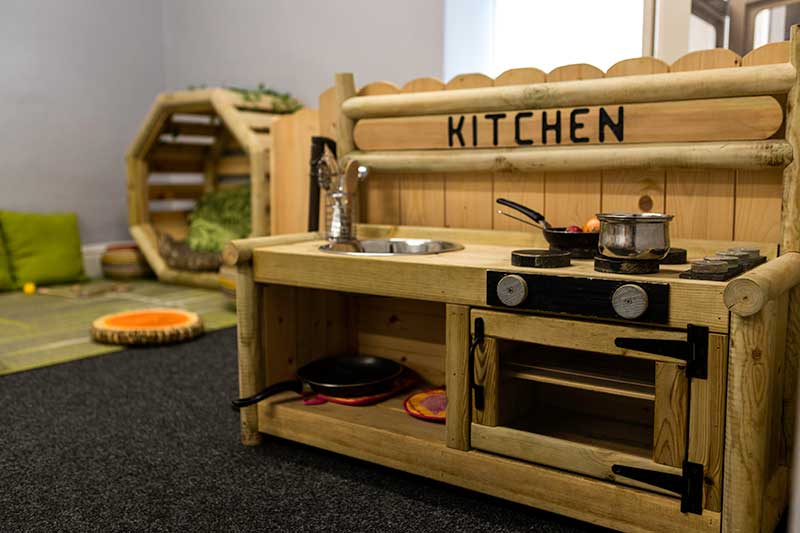 Little Stars
up to the age of 24 mths
Little Stars is a bright and spacious room for our young explorers to crawl, toddle, walk and explore. It provides an endless amount of experiences and resources to meet all children's needs including a cosy reading area, creative area and many more.
Find out more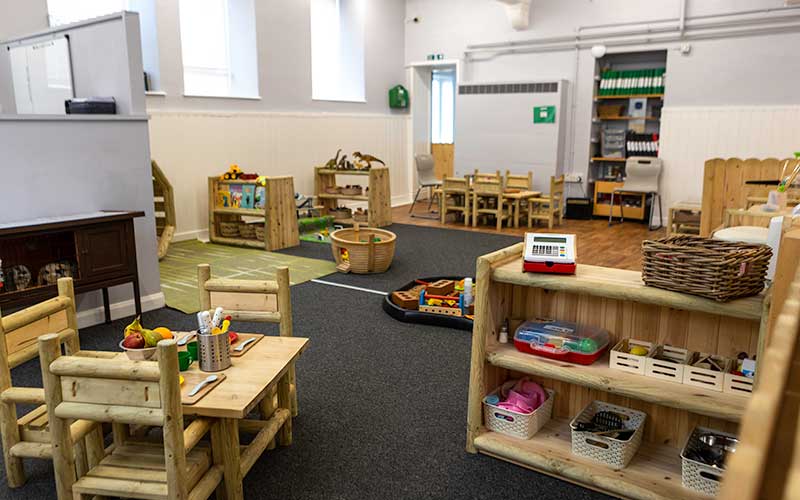 Big Stars
2 years – 3 years
Big Stars is filled with laughter and cheekiness. We provide a fun and exciting environment where children can grow further, developing independence and confidence alongside their peers. The room is designed specifically to support during the important 2 years before school.
Find out more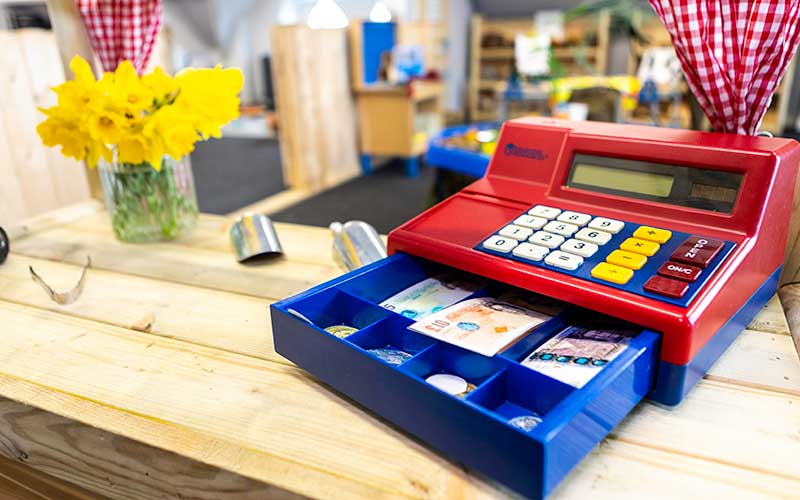 Super Stars Pre-School
3 years – 5 years
Formerly known as Saddleworth Preparatory School, SuperStars Pre-School provides a fun and exciting place to learn and explore; giving your child the best possible start for their transition to primary school. Following each individual child's interest, we aim to provide the most enriching, memorable experiences and activities for every child.
Find out more

Outdoors
Saddleworth Stars offers unrivalled outdoor learning and play facilities for your child with our own enormous private meadow in addition to an enclosed garden play area, a planting area where the children grow their own plants and vegetables from scratch and our specially designed courtyard playscape.
Find out more
What Our Families are Saying
By D.F (Mother of a 3 year old girl)
Having looked around a lot of nurseries, the feeling I got when I first walked into Saddleworth Stars was a warm, family friendly feel. I met the manager and the owners who both have children at this nursery which speaks volumes. Their enthusiasm to providing my daughter with the outstanding care is second to none. The staff are clearly well trained and enjoy their roles as they all have so much care and passion!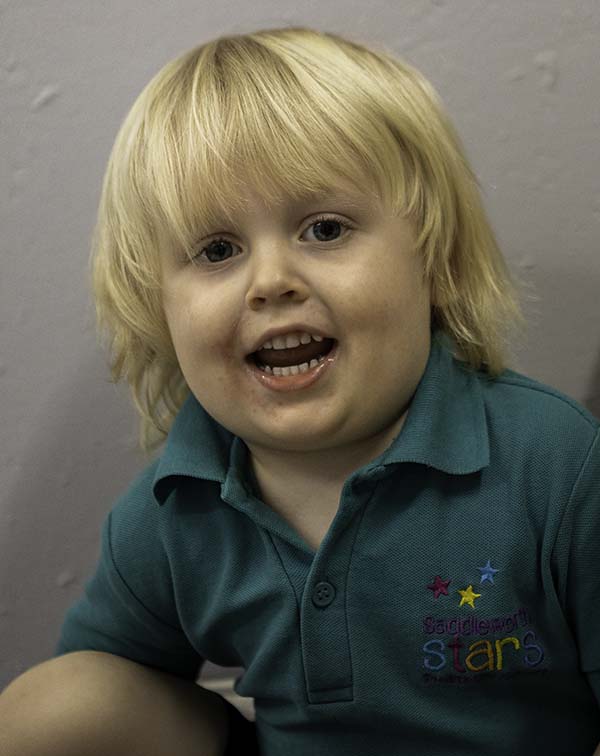 Do you accept childcare vouchers and tax free childcare?
We are a registered provider and accept all the major childcare voucher and tax-free schemes.
When are fees paid?
Saving time for busy parents, fees are paid in advance by monthly direct debit on the 1st of each month.
Do you offer funded childcare?
Yes we do. All 3 and 4 year old child are eligible for 15 (or 30) hours of funded childcare with Saddleworth Stars. Some 2 year olds are also eligible. Please contact us and we can help arrange your funding for you.
What are your opening times?
We are open all year round. Monday to Friday, 7:30am – 6:00pm. (Closed on bank holidays)
Can my child attend part-time?
Yes. We offer full-time or part-time sessions.
Do you have a pre-school?
Yes. Super Stars pre-school will help your child develop all the skills needed to succeed at primary school. We work closely with all primary schools in the area to ensure every child is ready for the primary school of your choice.
If you would like to make an enquiry or you wish to arrange a visit,
please follow the link below.